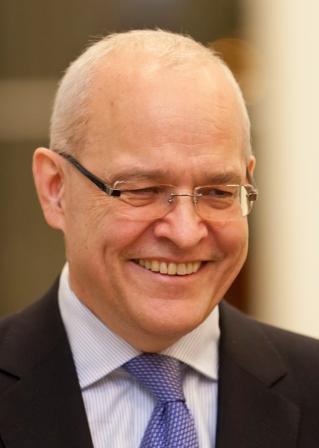 The international bridge community is deeply saddened to hear of the death of Jens Auken, internationalist from Copenhagen, Denmark. A top player, lawyer and administrator, Jens was elected to the Board of the European Bridge League in 1987 and remained a member until his death. He was first Vice President of the League between 2003 and 2007 and Honorary Secretary from 2010 - 2012. In 1991 he was elected to the WBF Executive Council, serving there until 2012 and was appointed WBF Vice President from 1995 - 2006. As an administrator he worked closely on forming Systems Policies, and was instrumental in ensuring that the EBL and WBF were in compliance with the World Anti-doping code.

Achieving the status of World Life Master, Jens Auken had an impressive playing record, representing Denmark as a member of their Open Team in World and European Championships 20 times between 1981 and 2010 and in their Senior Team 6 times.

Jens was known as a fighter, at and away from the bridge table.He had beenseriously ill for a long time and had to give up thefightSaturdaythe 18th January, 64 years old.

He leaves four sons and will besorely missed by the bridge community.