Margie Gwozdzinsky died on May 19, 2018, at far too young an age, barely 70. Memories of her abound; everyone has a good story or two. You always knew when she was in the room. Her nickname in New York was the "countess," perhaps due to her commanding presence or perhaps due to having been born in Poland.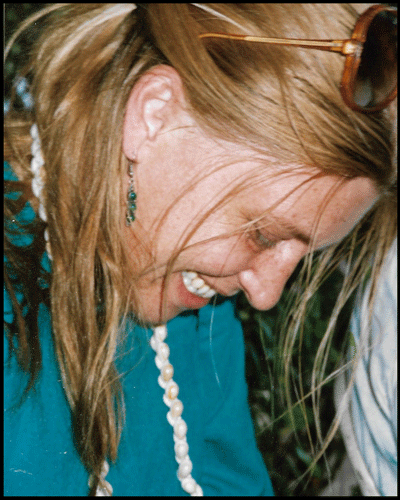 Margie was ever a loyal friend and helper in times of need. She had very strong opinions and let you know them. Over the years she taught me many things about life, plus some kitchen tips, airplane ride tips, and more, but she never got me to be as sound an opening bidder as she was. Roth was her idol. She preferred 16-18 Notrumps back when the world was opening lighter and lighter. There was once a hand with Ace sixth of each major in a NYC pro-am, a hand which every pro in the room opened, except for Margie and one other.
We first met in 1975. We were friends long before she decided I was good enough to partner her. After all, she was playing and winning women's events with the great Dorothy Truscott (our captain for the Venice Cup many years later). Margie and I were bridge partners for a number of years, winning a world championship and a few nationals;  later we were often teammates and roommates at tournaments.
She was a true competitor and exemplified toughness at the bridge table. She was one of the first to wear sunglasses when she played, so that her opponents could not read her. She never stopped fighting at bridge or in life. Sadly, her cancer beat her.
The last 18 years we have lived separate lives, as she was in Florida with Richie Schwartz while I was out West with husband, Steve. Yet whenever we saw each other at a Nationals, it was like no time had passed.
On the first page of my 1989 Venice Cup championship photo album I refer to our team as the four Ks – Karen, Kerri, Kitty, and the Kountess. Back in those days only four women's teams were in the Trials. We added Lynne Deas and Beth Palmer (even though they were not "K"s), which was a wise move. as winning with them on the team was easy!
In addition to our world championship win, the Venice Cup in 1989, Margie scored the trifecta of winning all three National North American Women's Teams events, the Machlin Womens Swiss Teams (1985 & 1989), the Marsha May Sternberg Womens BAM Teams (1998), and the Wagar Womens Knockout Teams (1989) along with a few other wins.     
UPDATE 25 May 2018:          
The services for Gosia (Margie) Gwozdzinsky were at the Levitt-Weinstein Parlor and they have posted the more traditional obituary at http://www.levitt-weinstein.com/obituaries/Margaret-Gwozdzinsky/#!/Obituary
Her friends are also planning something for the Atlanta Nationals,. Details will be added here when known.